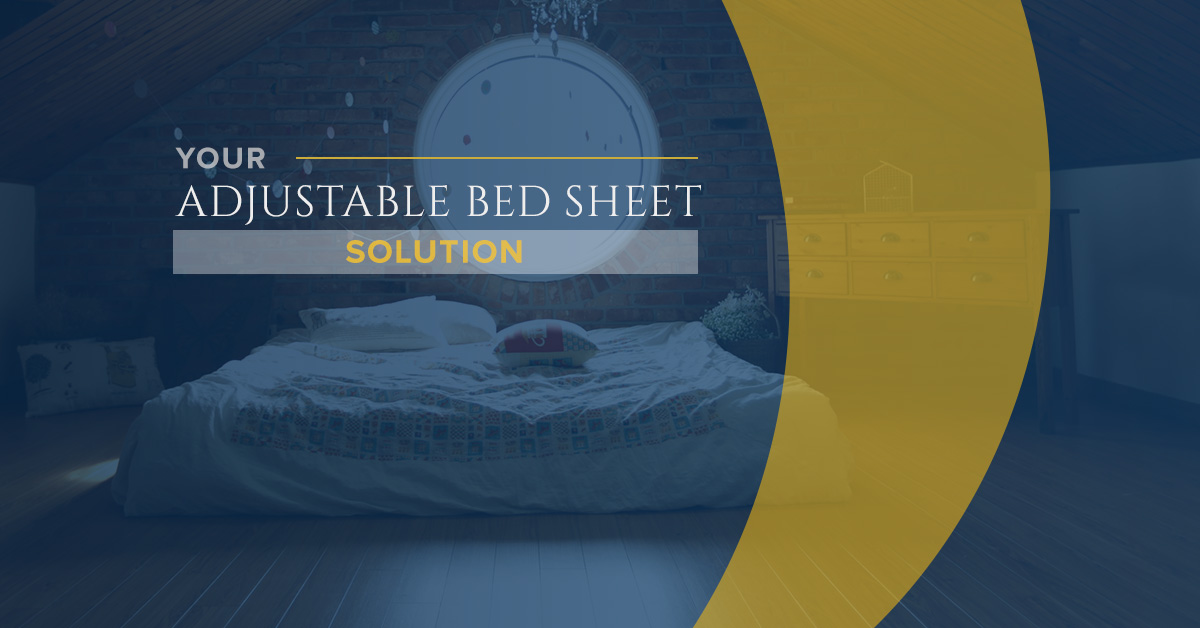 Have you ever had a night of restless sleep? We've all been there, tossing and turning, trying to find that position where we feel comfortable. Whether we find that position or not, we still wake up with bed sheets that are tangled and even the fitted sheet is about to fall off the bed. This situation is made worse when you're sleeping on adjustable beds, your partner is lying flat and you have your head tilted up with a slight bend in your knees. Adjustable beds makes it nearly impossible for sheets to stay in place and to get a good night's sleep when you're constantly fighting with your partner over who is pulling and stealing the sheets to their side of the bed. Well, the struggle is over and you can both get the sleep you need. With Double Ups For Beds sheets for adjustable beds.

What Are Sheets For Adjustable Beds With Wings?
We went over this briefly in a previous blog, but here is your in depth post on bed sheets with wings, what Double Ups For Beds has to offer, how you can finally get the sleep you've been waiting for, and maybe even how these sheets can improve your relationship! Sound too good to be true? Well, we think with just one night, you'll be wishing you had tried them before.
These bed sheets with wings are made specifically for adjustable beds. With all of the up and down movement of the bed, and the movement of you and your partner, standard sheets simply don't fit adjustable beds. You wake up in the morning and the corners have been pulled away from the mattress. And who wants to make up the bed and refit a fitted sheet each morning? Our sheets for adjustable beds have an extra piece of fabric to ensure that the sheet stays in place throughout the night, no matter what is going on in the bed. This piece of fabric is called a "wing" that reaches farther below the mattress to help the entire fitted sheet remain in place.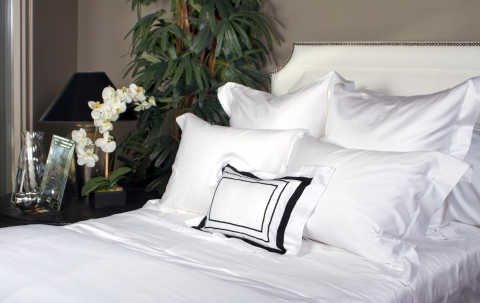 What We Have For Your Bed
Whatever size bed you have, whatever type of adjustable bed, and whatever thread count you desire, you can find it at Double Ups For Beds. Adjustable beds typically come in four styles:
Dual Adjustable
One Bottom Adjustable
Split-Head Adjustable
Head and Foot Adjustable
You can find sheets for adjustable beds that fit each style in both queen or king size mattresses. We also have 200, 350, or 600 thread counts and the sheets come in a variety of colors that will match your existing bedroom's decor and your own style. With so many options, you can feel free to give us a call and we'll help you decide which set is right for you.
Can Sheets For Adjustable Beds Help Your Relationship?Have you ever had a tiff about who makes the bed in the morning? Have you had a bad night's sleep and blamed it on your partner stealing the sheets all night? Imagine being able to have your dream adjustable bed and a set of sheets that gives you freedom of movement. Say goodbye to those small fights and sleepless nights and welcome a refreshed and rested relationship.
To find the sheet set for your adjustable bed, start shopping today!